Membraanpomp
De membraanpomp is een pomp die noch mechanisch, hydraulisch of pneumatisch wordt aangedreven. Door de welving van het membraan (door zuiging) wordt de pompkamer in het membraan opgevuld met injectiemateriaal en verder door pompen vervoerd. Het voordeel bestaat erin dat de injectiestof wordt gescheiden van de aandrijving, dat er gedefinieerde druk verwezenlijkt kan worden en dat het materiaal bij het overbrengen voorzichtig behandeld wordt.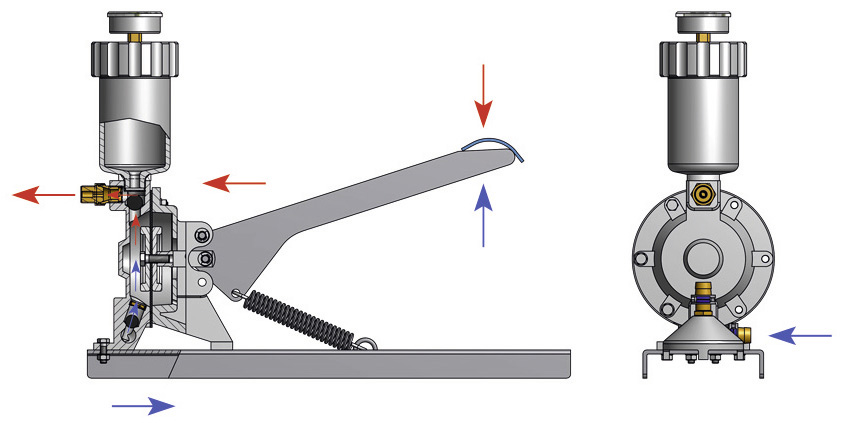 ---
Schroefpomp
De werking van de schroefpomp is gebaseerd op het principe van de schroef van Archimedes. De schroef bevindt zich een nauw aangesloten buis en kan om zijn middenas draaien. De transportelementen zijn de roterende rotor en de vaste stator.­ Door deze beide elementen worden kamers gevormd die zich door de rotatie van de schroef in de richting van het schroefeinde bewegen.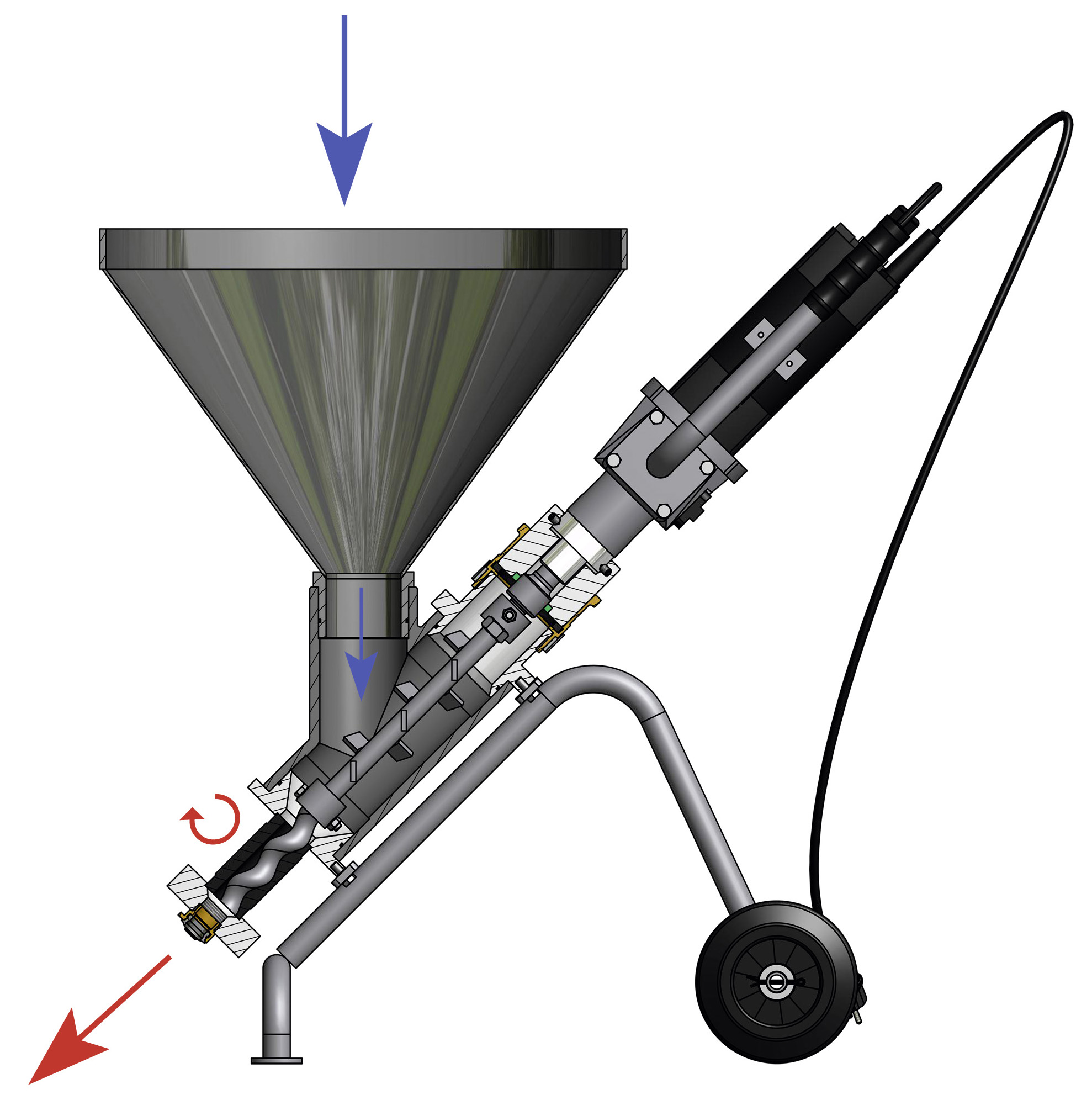 ---
Zuigerpomp
Zuigerpompen worden aangeboden als handhendel-, voethendel-, elektrisch of pneumatisch aangedreven injectieapparaten. Er kan een hoge druk bereikt worden die nauwkeurig ingesteld en via een manometer gecontroleerd kan worden.